Business news to help you keep track of the latest developments and identify new opportunities across key sectors in Southeast Asia
Monthly Business News to Help You Understand the Market
Ratings Agency S&P Raises Indonesia's Sovereign Rating to BBB
Credit rating agency, Standard & Poor's (S&P) upgraded the Sovereign Credit Rating of the Republic of Indonesia from BBB-/ Stable Outlook to BBB/Stable Outlook on 31 May ...
Indonesian Organization Lands Google Aid to Reduce Plastic Waste
Google will provide training, funding and assistance to Gringgo Indonesia Foundation to develop artificial intelligence (AI) as a means to sort and reduce plastic waste. The ...
Indonesia to Invest USD 412 billion in Infrastructure Between 2020 and 2024
With plans including the construction 25 airports and new power plants, Indonesia hopes to boost the economy by investing a record 5,957 trillion rupiah (USD 412 billion) in ...
Indonesia Considers Opening Domestic Routes to Foreign Airlines
Indonesia's President Joko "Jokowi" Widodo has submitted a proposal to the transportation ministry to allow foreign airlines to serve domestic routes as a way to reduce ...
Indonesia Collaborating with Taiwan for Industry 4.0 Development
The Ministry of Industry of Indonesia has announced a collaboration with the Industrial Technology Research Institute (ITRI) in Taiwan and management consulting firm, ...
Five Indonesian Geothermal Working Areas to be Auctioned in July 2019
The Indonesian Directorate General of Renewable Energy and Energy Conservation (EBTKE), a department under the Ministry of Energy and Mineral Resources (EDSM), is planning to ...
Concerns Remain Over Taxation of Foreign E-commerce Companies
The amended Law on Tax Management has recently been passed by the National Assembly in an effort to improve taxation on ecommerce activities. The law will enter into force on ...
BPJS Kesehatan and IDX Sign Data Sharing Agreement
On 17 May, BPJS Kesehatan and the Indonesian Stock Exchange (IDX) signed a data sharing agreement aiming to encourage companies and their employees to take part in the ...
Blockchain Firm Secures Contract for Logistics Project in Indonesia
Indonesia's Ministry of Trade has signed an MoU with Singaporean blockchain firm PLMP Fintech, Central Distribusi Batam and the Agency for Free Trade Zone and the Free Port ...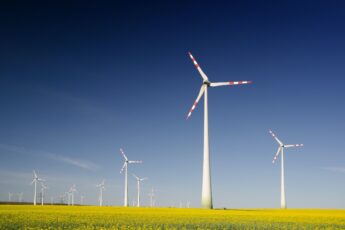 Work Commences on Korea-Tra Vinh Wind Farm Project
The construction of a new wind farm in Tra Vinh province, in the South of Vietnam, has been launched on April 24th. This is a joint project between Tra Vinh Wind Power ...
Vietnamese Market for Beauty Products Grows
The Vietnamese cosmetics market has enjoyed constant growth in recent years thanks to rapid economic development and a large young population. The market is growing at more ...
Vietnam to Ensure Favorable Conditions for US Investment
US companies are guaranteed to have the most favorable conditions to invest and do business in Vietnam, said Deputy Prime Minister Trinh Dinh Dung at the 2019 US – Vietnam ...